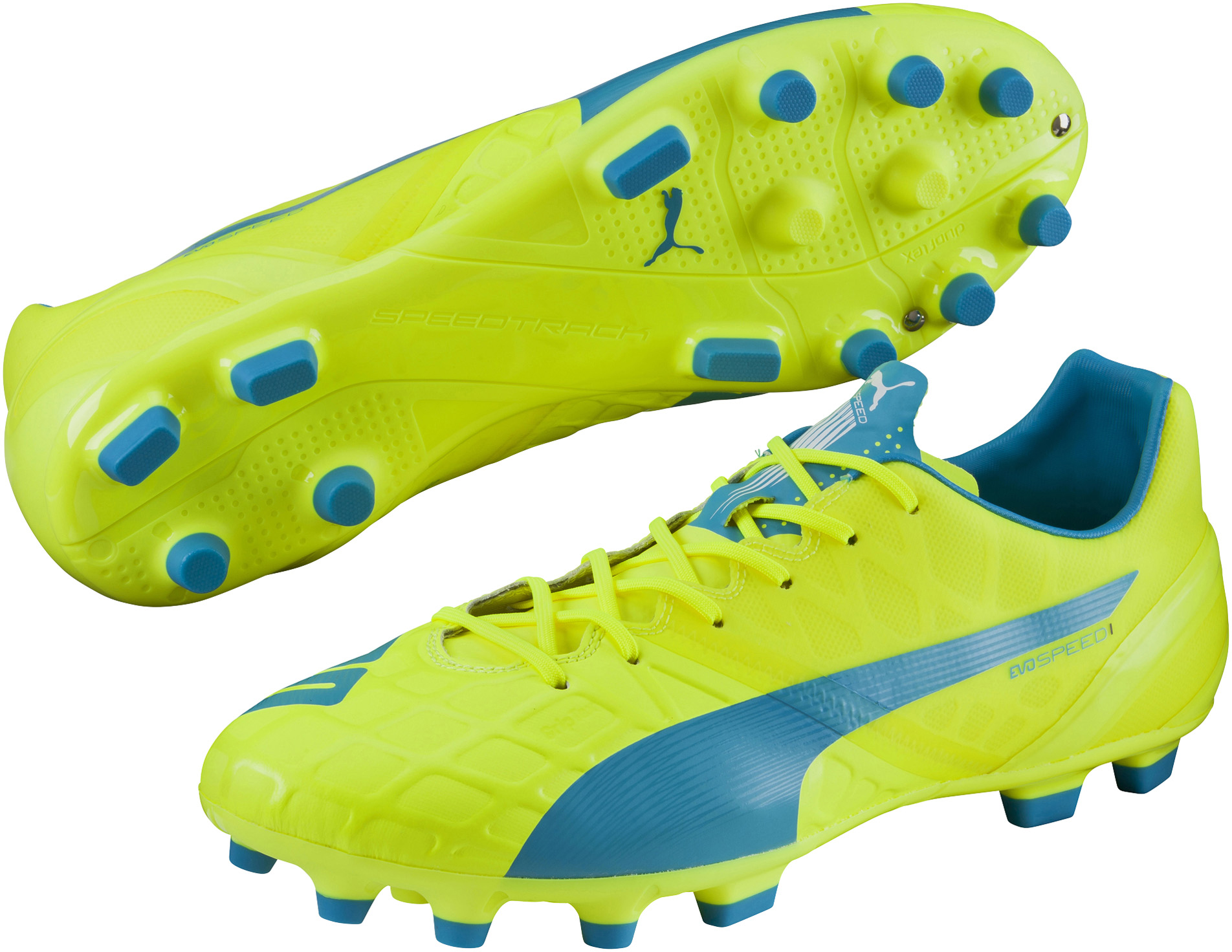 Artificial Grass (AG) Boots
Artificial grass boots were created with 3G astroturf pitches in mind. What's 3G astroturf? It's a type of artificial grass pitch with a rubber crumb, which makes it shock-absorbent and suitable for play all-year round. The boots provide great grip on the surface without ruining the turf, and the hollowed out studs also cushion the impact of running on 3G.
How to spot them:
Artificial grass boots have round, plastic studs that are slightly shorter than those of moulded boots. They should also have 'Artifical Grass' or 'AG' in the name.
Best for:
3G astroturf
Don't use on:
Grass – while the grip is perfect for 3G, this type of football boot is no not usable on a grass pitch, whether soft or hard.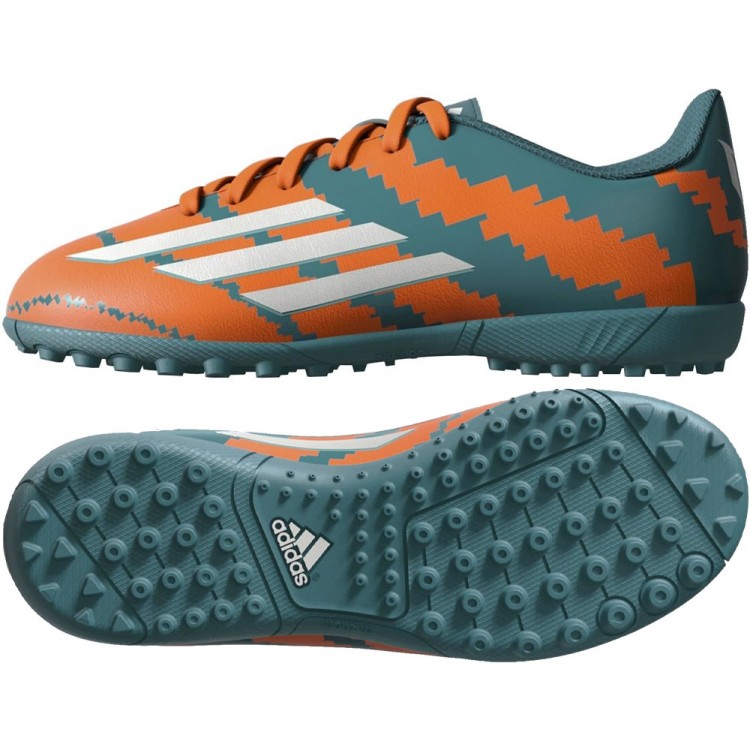 Astroturf Trainers
Astroturf, trainers are made for 2G astroturf pitches. That means any sand-based artificial grass pitch. The trainers can also be used on 3G pitches, but as they don't offer as much grip as the AG boot, they're much better suited to 2G. If you're looking for a football boot that works on multiple astroturf surfaces, then this is the one for you.
How to spot them:
You can identify an astroturf trainer by its multitude of small rubber studs. Not to be confused with indoor trainers (see below).
Best for:
2G astroturf. Also suitable for 3G
Don't use on:
Grass – like with artificial grass boots, astroturf trainers don't have the grip for grass. While they can be used indoors, they're not ideal as they don't quite have the grip to compete with an indoor trainer.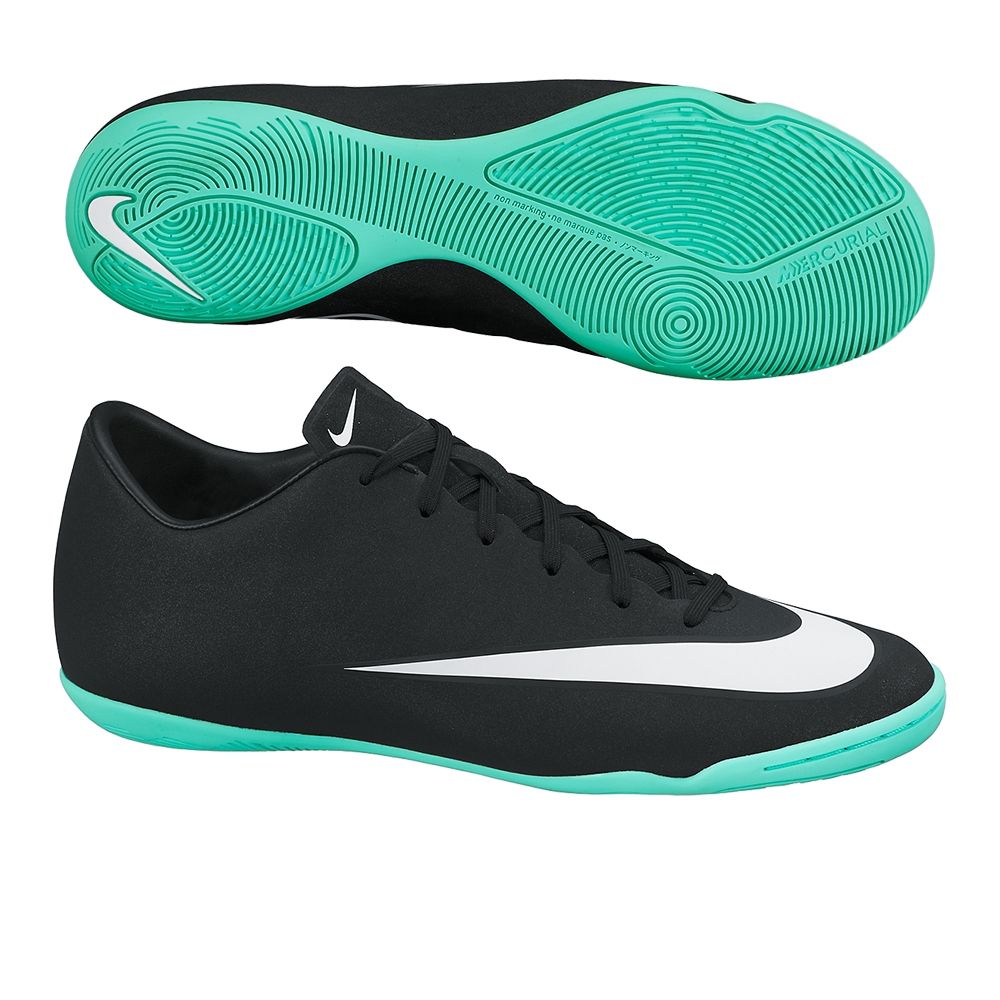 Indoor Trainers
Indoor trainers are meant to be used indoors. More specifically, on a sports hall-type surface. Each sport usually has a unique style, designed for specif use. Netball, Basketball, Volleyball, Running, Badminton and generic indoor trainers can be found at most good sports stores.
How to spot them:
What makes indoor trainers different from the other football boots on this list are their flat soles. They come in many varieties, but popular versions often look exactly like your standard football boots, just with flat soles. They're also great for playing futsal.
Best for:
 Indoor
Don't use on:
Literally any other surface – the flat, grooved soles give perfect grip when indoors, but on grass or astroturf, the grip is non-existent.